Living Wholeheartedly – Integrating the practice of awakening and peace in all of life
On this retreat we will explore the possibility of being grounded in the depth of timeless presence in the midst of daily life. We will inquire how to live a full life from silence and emptiness, and yet being yourself in peace with others, and doing what needs to be done. For thousands of years buddhist practitioners have followed the comprehensive eightfold path, designed to train individuals to meet life with wisdom and compassion. This we will train in ways relevant for our time and life circumstances.
A human life infused with meaning, freedom and love, a fulfilling life, means to develop a taste for certain values; a taste for truth, depth and simplicity of being. You do not need to achieve these qualities, you just need to appreciate them and orient yourself towards them, allowing yourself the time and opportunity for them to emerge and become an integrated part of your life.With a spirit of curiosity and kindness, we will engage in meditative and inquiry practices that support realignment, deep rest, letting go and embodiment. To invite inner intimacy, part of the day will be held in silence. Each retreat day will include guided meditations, teaching sessions, as well as mindful speaking and listening, being present in the relational field and conversations with the teacher.
The schedule will look as follows Saturday 15th toThursday 20th:
9.30-11.00 instructions & guided meditation
11.00-14.00 practice on your own: lunch, walking meditation, rest
14.00-15.30 guided meditation, Q&C
19.30-21.00 dharma talk, inquiry, metta
The retreat will end on Sunday 16th May at 15.30
8.30-10.30 (7.30-9.30)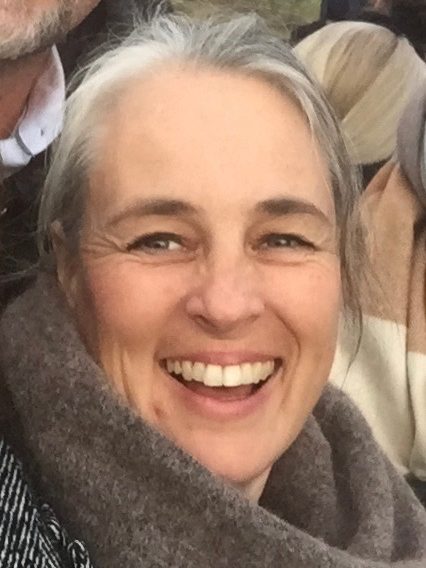 LEELA SARTI has been a student of the Buddha's teachings and practices for more than 30 years. She lives with her family in Sweden, in the Stockholm archipelago, and in addition to teaching Insight Meditation retreats internationally, works individually with students in her practice in Stockholm, and these days over zoom. Leela has a masters degree in psychology and is a long term student and teacher trainee in the Diamond Approach Path. In her free time, Leela enjoys being out in nature; hiking, kayaking, riding and gardening.
Price and donations
The base price is 30 euros. This covers the practical expenses of the retreat.
We feel that financial situation should not prevent anybody from participating, so we are willing to offer the retreat for a reduced price, if needed. If the base price is too high for you, please contact us at retriitit2@nirodha.fi and let us know how much you are able to pay. If you would like to help sponsor someone who does not have the financial means to pay the full price, you are welcome to pay more than the base price.
The teacher and organizers do not receive any payment for their services but offer them freely so that as many as possible have the chance to benefit from the teachings regardless of financial situation. This principle of generosity is very central to the teachings of the Buddha and has made it possible to continue the practice of meditation still 2,500 years after his life. The teacher lives primarily off donations. Retreat participants may support the teacher and organizers by donations at the end of the retreat.
Registration and cancellation policy
You can sign up for the retreat by filling in the registration form. Please sign up by 29.3.2021. You will get a confirmation email after we have received the form and your payment. Pay the retreat price of 30 euros to the following bank account.
Account number: FI84 4108 0010 3769 97
Bank name: Oma Säästöpankki
Bank address: Valtakatu 32, 53100 LAPPEENRANTA, Finland
Swift code: ITELFIHH
Name of bank account holder: Nirodha ry
Address of the account holder: Vetehisenkuja 3, 00530 Helsinki
Type of account: business account
Reference number: 3021044 (It is important to use this reference number in the payment!)
Alternatively, you can pay via PayPal. Make the payment to talous@nirodha.fi. Please include the reference number above in the "note" field.
In case of cancellation, please inform us as soon as possible. Unfortunately we cannot refund the retreat fee.
Finally
If you have anything to ask, please contact us at retriitit2@nirodha.fi. We wish everyone a rewarding and meaningful retreat!
Warmly,
Nirodha retreat team
Anna Backholm (manager, +358 40 5362 946)
Marianne Kautiala (registration, +358 50 531 8228)