During this retreat, we will explore a mindfulness practice inspired by the teachings of Sayadaw U Tejaniya, based on the Four Foundations of Mindfulness with an emphasis on awareness of the qualtities of mind. The practice encourages relaxation of body and mind while paying close attention to present moment experience, and the quality of the mind that meditates. The practice unfolds through continuity of awareness in all activities.

This retreat will provide an opportunity for retreatants to determine their own rhythms of sitting and walking practice. Much of the retreat will be structured for "self-directed practice." Daily practice guidance will be provided through morning instructions, Dhamma talks, Q&A sessions,and small group discussions.
The teachings presented during this retreat will emphasize continuous awareness as basis for clear seeing and developing wisdom. The meditation techniques we practice are over 2,500 years old and are mostly based on the Theravada Buddhist tradition. Taking part in the retreat does not, however, require an adherence to Buddhism or any adaptation of personal faith.
Why take part in the retreat? What happens on a retreat?
The retreat is suitable for both beginners and experienced practitioners. Beginners have a chance to become familiar with basic meditation techniques and to see their effects clearly in practice, so a retreat is a good way to begin a meditation practice. For experienced meditators, a retreat is a great opportunity to deepen and clarify their practice under the guidance of qualified teachers.
Teachings are offered mainly in English.
Who are the teachers?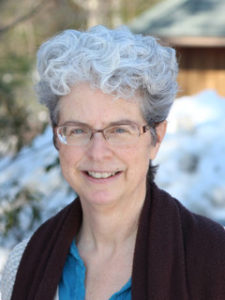 Andrea Fella has been practicing Insight Meditation since 1996, and was quickly drawn to intensive retreat practice. She has done a number of long retreats, both in the United States and in Burma. During one long practice period in Burma, she ordained as a nun with Sayadaw U Janaka. Andrea is especially drawn to the wisdom teachings of the Buddha. Her teachings emphasize clarity and practicality. She is a member of the Spirit Rock Guiding Teachers Council, and teaches residential retreats for at Spirit Rock, Insight Meditation Society, and other retreat centers.  You can hear some of Andrea's dharma talks at www.audiodharma.org.
The teacher will be assisted by Anne Patrikainen, one of Nirodha's lead instructors.
How much does it cost? How can I sign up?
The base price of the retreat is 30€. You may sign up by paying the registration fee and filling in the registration form. More information about the price, registration and other details. 
Warmly,
Marianne Kautiala (registration, +358 50 531 8228)