The Five "Spiritual Faculties"
In this short retreat we will take a look at how we can apply this teaching to our practice.
The "five spiritual faculties" (Indriya: Faith, Energy, Mindfulness, Collectedness, Wisdom) constitute the contemplative structure of mindfulness meditation:
It takes informed confidence, translated into wholesome engagement; continuity in mindfulness ripens into stillness and clarity which enables insight and understanding.
The meditation techniques we practice are over 2,500 years old and are mostly based on the Theravada Buddhist tradition. Taking part in this online offering does not, however, require an adherence to Buddhism or any adaptation of personal faith.
Why take part in an online retreat? What happens on a retreat?
A home based retreat offers a chance to nourish our practice through support from teachers as well as the community of other practitioners. We will offer a daily structure of teachings, meditations and opportunities to connect in small groups and one to ones with the teachers.
We are aware that the conditions vary between us in terms of how much available time we have, whether we can immerse in silence or are living with others, and our responsibility towards those around us. We would like this retreat to support the whole range of conditions that participants find themselves in.
We will offer a full schedule, so that those who wish and are able to can engage in continuity of practice. This is balanced with flexibility, so that those who have responsibilities to others are able to do less. There are certain periods in the day which we ask that you attend, when the teacher is present. These are marked below in bold.
The schedule is preliminary and some changes are possible before the retreat.
Thursday
19:00 Beginning of the retreat/Talk
19:45 Break/Sitting Meditation
20:30 Optional Practice
Friday & Saturday
07:00 – 7:45 Sitting Meditation
07:45 – 9:30 Breakfast / Break
09:30 – 10:00 Instructions
10:00 – 10:30 Sitting Meditation
10:30 – 11:15 Instruction / Walking meditation
11:15 – 12:00 Sitting Meditation
12:00 – 14:30 Lunch / Break / Private Practice
14:30 – 15:00 Walking Meditation
15:00 – 15:45 Sitting Meditation
15:45 – 16:30 Walking Meditation
16:30 – 17:30 Sitting/Standing Meditation
17:30 – 19:00 Dinner/Break
19:00 – 19:30 Sitting Meditation / short break
19:45 – 20:45 Talk / Closing Meditation
20:45 – open end Optional practice
Sunday
07:00 Sitting Meditation
07:45 Breakfast
09:30 Meditation, Talk, Q&A, Closing
12:00 End
Bolded sessions: Everyone is encouraged to attend! Non-bolded sessions: Optional.
All times shown are Finnish Time (UTC+2).
Here are some ideas how to prepare for a home based online retreat.
Who are the teachers?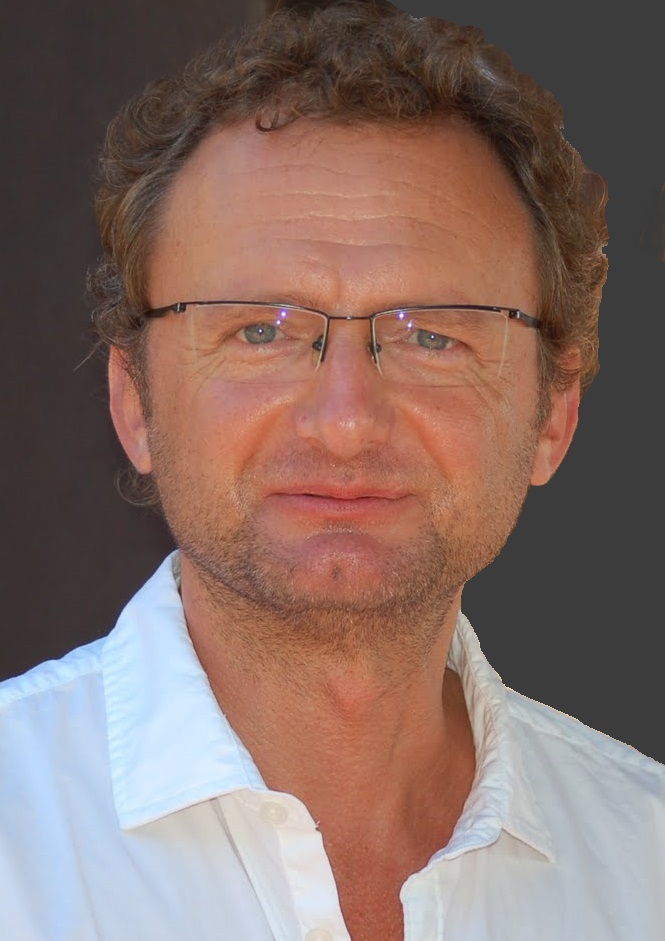 Christoph Köck was born in Vienna, Austria, and spent 17 years of his life as a Buddhist monk in the Theravadin tradition. He lived mainly in monasteries connected with Ajahn Chah in Thailand and the West. Currently he lives in Vienna, working as a psychotherapist in a private practice. He teaches Buddhism and meditation internationally, and is trained to teach MBSR and MBCT.
Price and donations
The base price for the online retreat is 50 euros. This covers the practical expenses of the retreat. We feel that financial situation should not prevent anybody from participating, so we are willing to offer the retreat for a reduced price, if needed. If the base price is too high for you, please contact us at retriitit2@nirodha.fi and let us know how much you are able to pay. If you would like to help sponsor someone who does not have the financial means to pay the full price, you are welcome to pay more than the base price.
Please note, due to rising costs the requests for reduced prices have increased, and at the moment we may not be able fulfill them all. We are very sorry about this and hope to find a solution soon. If you are in a good financial situation, please consider supporting those in need of a discount by paying more than the base price for this retreat.
The teachers and organizers do not receive any payment for their services but offer them freely so that as many as possible have the chance to benefit from the teachings regardless of financial situation. This principle of generosity is very central to the teachings of the Buddha and has made it possible to continue the practice of meditation still 2,500 years after his life. The teachers live primarily off of donations. Retreat participants may support the teachers and organizers by donations at the end of the retreat.
Registration and cancellation policy
You can sign up for the retreat by filling in the registration form and paying the retreat fee. Once you have registered, you will receive an invoice. Please pay the invoice using the reference number.
In case of cancellation, please inform us as soon as possible, so we know who to expect.
If you have anything to ask, please contact us at retriitit2@nirodha.fi. We wish everyone a rewarding and meaningful online retreat!
Warmly,
Marianne (Nella) Woodbury, registration, retriitit2@nirodha.fi
Phone (Whatsapp, iMessage or Telegram only): +1 470 641 7056