Recognizing Natural Awareness: Insight Meditation Retreat
Meditation can be seen as the process of learning to recognize and trust a natural quality of awareness that is available to all of us at any moment no matter what is happening in our experience. This awareness allows us to open to and connect with the truth of each moment.
As we gain confidence in the mind's ability to recognize this natural awareness we begin to release the burden of trying to control, manipulate, or fix experience so that it meets our ideas of the way it should be, and relax into the truth of the way it actually is.
Clear seeing and wisdom arise naturally and we see directly for ourselves what leads to well-being and freedom and what leads to suffering, both in our own life and in the world around us. Through this process the heart naturally opens to the energies of compassion and goodwill and we begin to live our lives from a place of greater balance, integrity, confidence, and connection.
The meditation techniques we practice are over 2,500 years old and are mostly based on the Theravada Buddhist tradition. Taking part in this online offering does not, however, require an adherence to Buddhism or any adaptation of personal faith.
Teachings are offered in English unless otherwise specified in the retreat schedule.

Why take part in the retreat? What happens on a retreat?
The current conditions we are living in bring both challenges and possibilities to our lives. A meditation retreat can serve both as an immediate resource, and as an opportunity to deepen our practice and understanding. A home based retreat offers a chance to nourish our practice through support from teachers as well as the community of other practitioners. We will offer a daily structure of instructions, guided meditations, Dharma talks, and opportunities to connect in small groups.
We are aware that all of us live with varying conditions and that this will affect the way that we enter into a period of retreat. How much available time we have, whether we are living alone or with others, whether we can fully immerse in silence, as well as responsibilities we may have for others, will all affect the form our retreat takes.

We would like this retreat to support the whole range of conditions in which participants find themselves. In this regard, it is possible to take part in the retreat while living in seclusion and solitude, and equally possible to do it while living with one's family and taking care of daily responsibilities including going to work. We will offer a suggested full schedule, so that those who are able can engage in continuity of practice for the whole day. This is balanced with flexibility, so that those who have responsibilities to others can attend while participating in just the few recommended sessions each day. In either case the retreat form can provide a great support for deepening in wisdom & compassion.
Who are the teachers?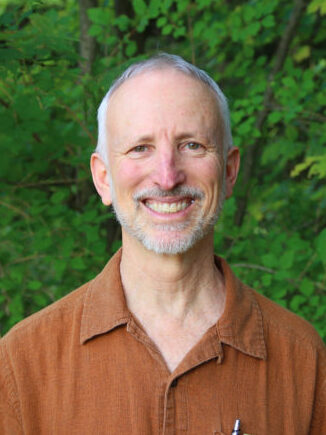 Greg Scharf began meditating in 1992 and has been teaching residential meditation retreats since 2007, including the annual 3 month retreat at the Insight Meditation Society where he is a guiding teacher. In his teaching Greg emphasizes the understanding that meditation is fundamentally an exploration of nature and natural processes. He also stresses the critical importance of bringing the qualities of kindness, compassion, and a sense of humor to practice.
Greg has a long-standing relationship with the country and people of Burma (Myanmar) where he trained as a Buddhist monk and where he works with a small humanitarian aid project – particularly targeting education, health-care, and support of Buddhist Nuns. Currently living in the high country of northern Arizona, Greg's love of nature and the outdoors deeply informs both his practice and teaching. You can listen to dharma talks by Greg here.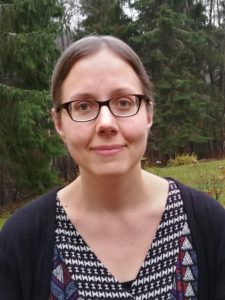 Anne Patrikainen has practiced vipassana meditation since 2004 and sat numerous retreats in Europe, USA, and Asia. She has studied in Spirit Rock's Dedicated Practitioners' Program and Advanced Practitioners' Program, and is currently a participant in the 2018-2021 Bodhi College Teacher Training Programme. In her teaching Anne likes to emphasize clarity, concrete daily life practice examples, as well as kindness and compassion for oneself. Anne's background is originally in computer science, but in addition to teaching, she now works part-time as a psychologist.
How much does it cost? How can I sign up?
The base price of the retreat is 30€. More information about the price, registration and other details.
Warmly,
Marianne (Nella) Kautiala (+358 50 531 8228)